Description
Tripod with ring light & phone holder!
This ring light with tripod is not only ideal good for taking great selfies and video but is also very effective for online meetings such as Zoom, Skype & Google Meet giving a great lighting effect to enhance video quality.
The 3 color mode ring light  also includes a heavy duty steel tripod while also allowing to select from different colors and change the brightness to suit the color setting you like.
The phone holder in the middle of the ring fill light allows you to attach your phone to keep it stable and take great videos & selfies!
Max height: 2.1 m (Approx)
Ring dimensions: 26 cm Diameter (Approx)
Power: Direct USB power
How many colors does the ring light have?
The ring light has 3 Color modes as per the pics below so you can select the color you like from the control unit.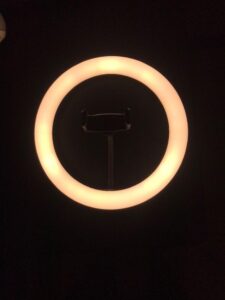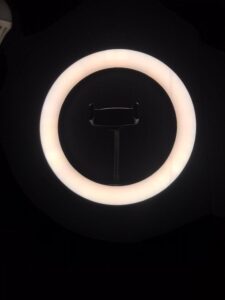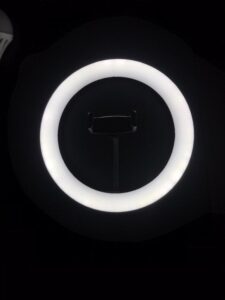 Can I adjust the brightness?
Yes, you can adjust the brightness using the brightness controller in the control unit.
Check out the product video below!
Shipping Details
We usually ship orders inside Colombo & suburbs within 1-2 working days & rest of the country within 5-7 working days.
Delivery Charge within Colombo & suburbs is Rs. 150/- &  rest of the country is Rs. 250/-. (Delivery charge shown in checkout page when you enter details). 
Looking for customer reviews?
Click here to check out customers who have bought products from us!
How can I place an order?
Click on the item you would like to purchase.

Click on add to cart. Note: Multiple items can be added to same cart & delivery fee is charged only once for all items.

Click view cart by selecting the icon on the top right corner (next to the search bar).

Click on proceed to check out.

Fill in the details required to place an order. 

You can choose to create an account by selecting 'create account' on the same page (under the e-mail id). This will help save the details for your next purchase!

The shipping charge & also total will be calculated upon entering the address & selecting area.

Click on place order!

An e-bill will be forwarded to your email address & you will also receive a confirmation to your mobile number.

Your order has been placed & will be delivered soon!!